Zanele Goes to School

Candice Behrens

In South Africa, children are not permitted to attend school without a school uniform. This produces a real challenge for economically challenged families, orphans or children living in child-headed homes. Children with tatty uniforms are often ostracized and bullied by the other children.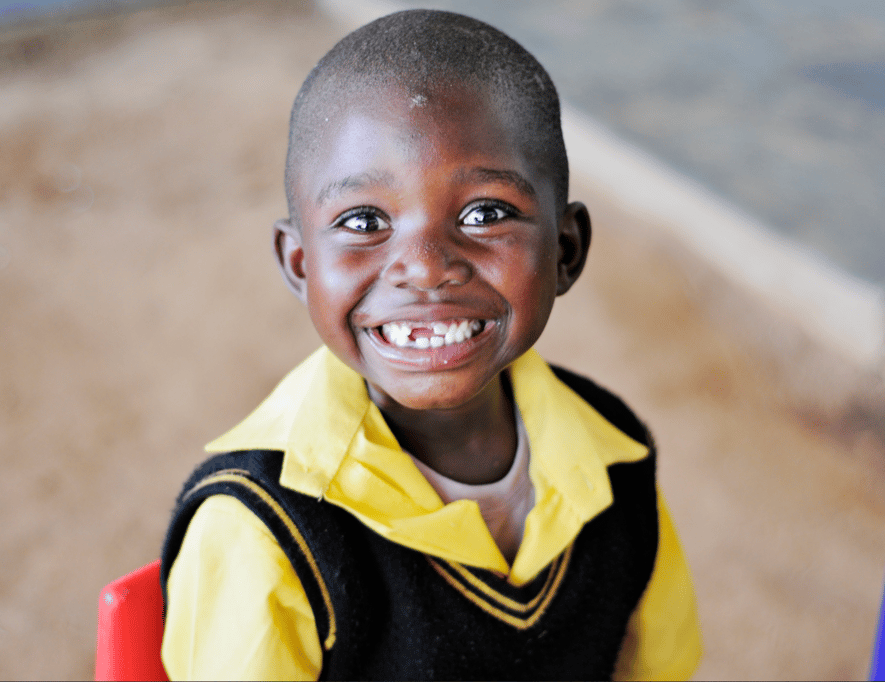 In Need Of Support

6-year-old Zanele, would watch the village kids pass her home on their way to school as she minded her baby brother, who sat bare-bottomed on the swept dirt yard. She waved and smiled, and longed to join them, but knew in her heart this was an impossible dream. When her best friend asked why she didn't attend school too, Zanele tried to put on a brave, grown-up face, saying "I have important things to do here at home. You know, a woman's work is never done!"
A few days later, Mma Thabo from Starfish visited their home to encourage Zanele to attend school but was told by Zanele's Mother that she didn't have money for fees, or for food, clothing and shoes.
The following week a Starfish parcel was brought to the little family with everything Zanele needed to start her new journey of discovery. It was a beaming Zanele who joined her friends the next day as they headed off to school. A new life lay in front of her.
Starfish employs great-hearted champions like Mma Thabo and supports impoverished little girls like Zanele. YOUR donation is the starting point of enriching lives and providing opportunities to young children who would otherwise be trapped in a cycle of abject poverty.